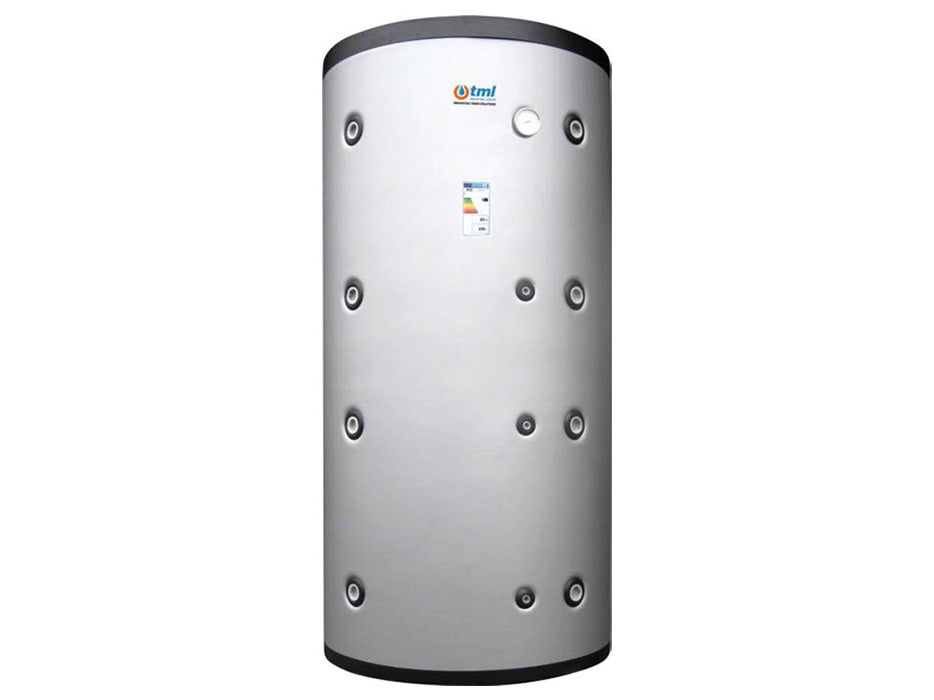 Pufferspeicher thermal accumulator (PF)
Save

0

%
Save %
Original price
€0,00
-
Original price
€0,00
Current price
€0,00
ex VAT
Thermal accumulator for the storage of heating water produced from continuous and discontinuous heat sources.
Available in:
only accumulation
accumulation + a fixed coil heat exchanger
accumulation with two fixed coil heat exchangers.
The thermal fluid contained in the tank and in the primary heat exchangers must operate "closed loop" (without oxygen), this to avoid corrosion.
Specification
 Puffer
Material: S 235 Jr
Internal protective processing: Rough
External protective processing: Painting with anti rust and industrial gaze
Operation (P max. / T max.): 4 bar / 95°C
Upper exchanger (boiler)

Lower exchanger (solar)

Material: S 235 Jr
Internal protective processing: Rough
External protective processing: Rough
Typology: Single spiral fixed coil
Operation (P max. / T max.): 12 bar / 95°C
General characteristics

Capacity: 300 - 5000 Lt
Warranty: 5 years
Insulation:

Flexible Polyester + pvc: Fire resistance class B2 (DIN4102)
Rigid insulation:

for capacities 300/500/800/1000/1500/2000 Lt polyurethane + pvc: Fire resistance class B3 (DIN4102)
for capacities 1250/2500/3000/4000/5000 Lt polyester (15) + polystyrene (85) + pvc: Fire resistance class B2 (DIN4102)

Reference legislation:

PED 14/68/UE Art. 4 Par. 3
Directive 2009/125/CE (Energy related Products)
Downloads