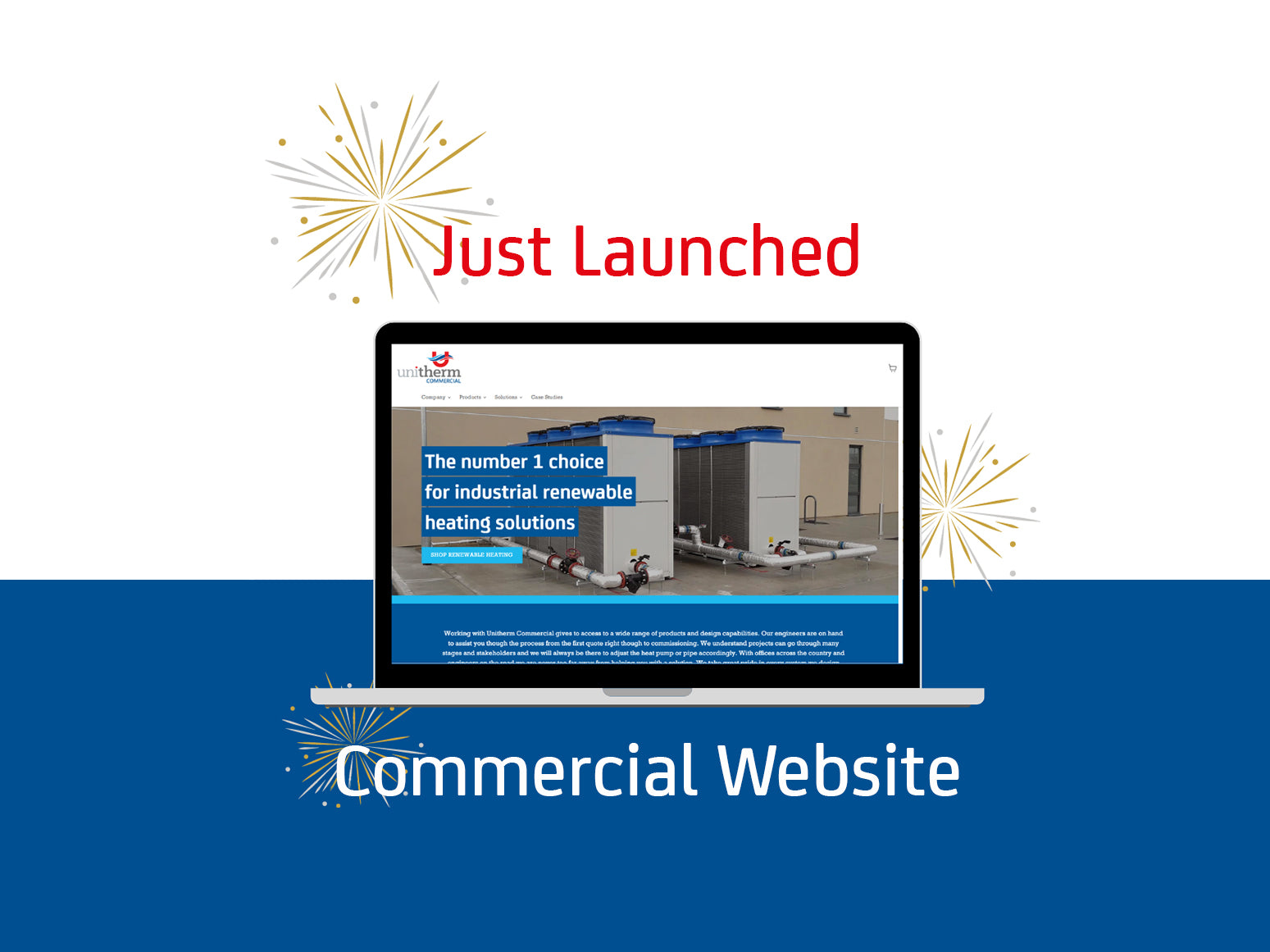 Commercial Website Launch
Today 1st November 2022 is the launch of our new commercial website.
As a division of Unitherm Heating Systems, Unitherm Commercial has grown exponentially in the last few years.
The launch of the website shows our brand evolution and growth as a company and underlines our commitment to giving customer satisfaction for every type of heating solution scale.
The  products section and the solutions pages showcase what the Commercial division can do. As is usual for us, we have added case studies and a blog section to keep customers more informed about the projects we do. 
Following on for our residential website launched a few months ago we have worked alongside the team at D2 Creative who did a fantastic job once more. We're really pleased with the results and we hope you like them as much as we do.